Join the Team by making a secured donation:
Healing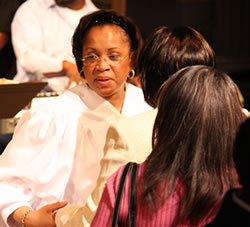 James 5:14
14. Is any sick among you? let him call for the elders of the church; and let them pray over him, anointing him with oil in the name of the Lord.
One Lord Teaching Ministry believes, practices and teaches all the Gifts of the Spirit. This "Charismatic Ministry" is not to glorify man but to demonstrate God's Power her on earth.
Ephesians 4: 11-12
(11) And he gave some, apostles; and some, prophets; and some evangelist; and some, pastors and teachers; (12) For the perfecting of the saints, for the work of the ministry, for the edifying of the body of christ.